TRAINING SERVICES
SEE WHAT STUDIO 84 HAS TO OFFER
A TRAINING PROGRAM THAT SUITS YOU
At Studio 84 we understand that you are an individual and need a specific program that is designed especially for you and your goal.
We provide several training programs that is designed to help you achieve these goals whether it be for fat loss, muscle building or for general health.
Nutritional Coaching
Eating should be enjoyable. We eat to nourish our bodies, not to punish them. Many of us suffer with emotional eating, yo-yo dieting, cravings and sabotaging relationships with food, feeling like we are constantly in a cage. Through food coaching, we empower you with the tools you need to set yourself free from the battle of food. Learn realistic and enjoyable ways of eating that help you get your life back! Stabilize mood/blood sugar levels, heal the body, reduce bloating and inflammation, settle cravings and assist in weight loss + LOTS more.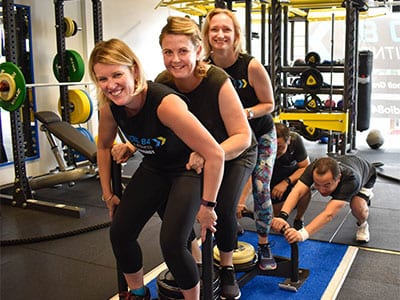 Semi Private Training
Semi Private Training is a preferred option for many. It has many benefits for a studio like ours where we can pair your training times in with other individuals who have similar goals. It's the best value for money so we can see you multiple times during the week!
It's done by appointment only and our training packages can be paired with our weekly classes to maximise your results.
1:1 Personal Training
Personal Training is a great opportunity for you to have some one on one time with your Trainer. You are the soul focus of each session, designed to be unique and personalized to suit your goals. Sessions run for 45 minutes and include warm up, followed by an exercise regime and stretching.
Boxing Class
Boxing is a great release and fun way to train. Get results and burn through those calories without even realizing it. Walk away in a sweat and feeling GREAT like you have achieved something!!
Circuit Training
Build up a sweat and get the body moving with a combination of cardio and weight exercises designed to keep you on your toes.
Don't worry, these sessions are for all levels. As there are never more than 6-8 people per class, we are able to customize any exercises for you, whether it be more or less of a push that you need.
Are Your Ready To Start Your Journey?
Trial Studio 84 for One Week
We are offering you the chance to experience Studio 84 for 7 whole days with no obligations.
Studio 84 is here to help and support you in achieving your goals and believe that by starting with us, you will know that you have made the right decision.
"Great Studio with good knowledgeable instructors who have a lovely personal touch. Very nice atmosphere to work out in. Clean fresh and good equipment. Altogether it will inspire you to work out!"
"Dedicated and caring personal trainers !! It is really nice to have the quality one-on-one attention here. Having worked with a number of different trainers whose methods vary, I find Melissa 's approach is quite impressive. She is very mindful of my specific goals and designs a program based on my own strengths and weaknesses. She pays great attention to correct movements. I always get a full vibe of energy and enthusiastic encouragement coming here and leaving each session feeling my best 🙂"
"Melissa and Sam have created an intimate space to realise all my health goals. Inspiring trainers who share so much wisdom on health! Amazing equipment, beautiful surrounds and great tunes. So grateful to be here!"
Would you like to get a taste of what we do?
Grab Your 7 day free trial
START YOUR ONE WEEK FREE TRIAL