ABOUT US
MORE ABOUT STUDIO 84
Studio 84
Willoughby's Premier Boutique Fitness Studio.
At Studio84, we help people shift their motivating factors towards 'feeling strong, feeling vibrant, feeling amazing, reclaiming that Mojo and Zest for life and wouldn't you know it, the journey actually becomes more enjoyable and weight loss happens as a bi product!
You will be looked after holistically, well supported and nurtured along your journey to optimal health and wellness in our beautiful 5 stay facility – Your Home away from Home!
"Great Studio with good knowledgeable instructors who have a lovely personal touch. Very nice atmosphere to work out in. Clean fresh and good equipment. Altogether it will inspire you to work out!
– Daniela"
Instead of focusing on what it is that you don't want, (and attracting more of it) we will coach you to focus on what you DO want – Optimal health, a vibrant glowing body, feeling empowered, feeling in control of your life again, feeling like you are a good role model for your friends and family and more.
One on One Personal Training
Samuel Degabriele
If you knew me back in school, I was a chubby, overweight, shy kid who was always the last one to be chosen when it came to selecting teammates. I never liked sports however during this time I discovered my outlet – weight training.
It was in the gym where I was able to lose weight, work on my physique and fitness levels and in turn, saw my confidence and self-esteem levels rise.
Now, after 9 years of experience working in the fitness industry, I have developed myself as a person and a personal trainer.
After winning the INBA championships in 2013 scoring first place in Men's Fitness modelling, my focus on huge muscles and washboard abs slowly moved towards functional training.
Whilst competing and all of the preparation work was very hard on my body and state of mind, it taught me many things, the most significant being discipline and dedication towards achieving goals.
My training style is firm and straight to the point and I push my clients to excel.
I look forward to seeing you in the studio soon.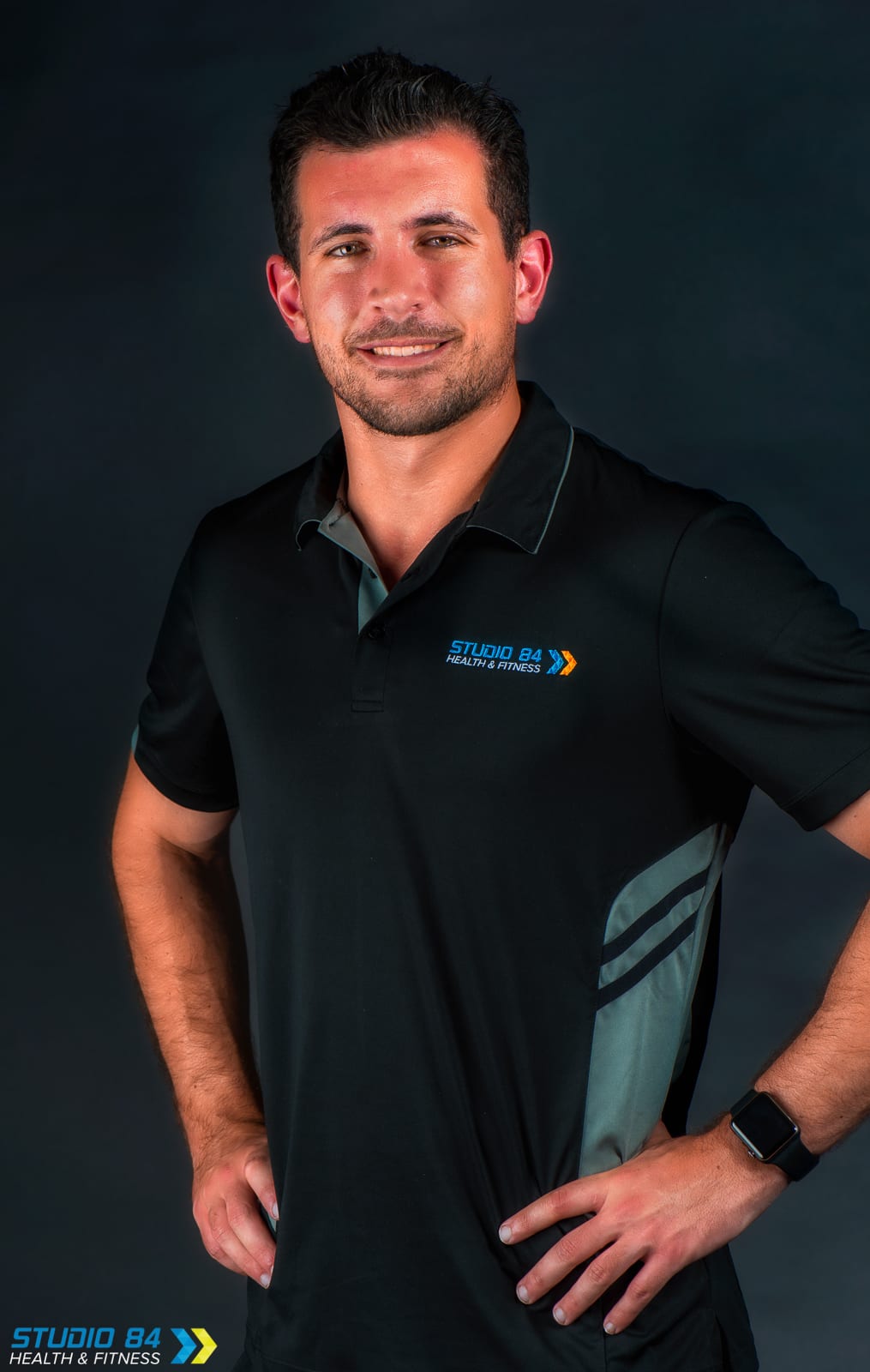 Would you like to get a taste of what we do?
Grab Your 7 day free trial
START YOUR ONE WEEK FREE TRIAL